A Dubai City Tour Is The Best Way To Experience This Incredible City. Find Out Why
Dubai is a city unlike any other in the world. From the desert sands to the skyscrapers, it's full of sights and sounds that will make your heart race. But for those who want to get a little bit closer to the action, there's no better way than a city tour.
If you're looking to get a taste of Dubai, a Dubai City Tour is the best way to do it. Here's why:
– You'll see everything from shopping malls and high-rise buildings to the desert and the beach.
– You'll hear about all the local customs and traditions.
– You'll learn about some of their most famous landmarks.
– You'll get to know some of their most intriguing people!
Dubai is a city that truly deserves to be explored. But if you're not sure where to start, we have some tips for getting the most out of your visit.
If you're looking for the best way to experience Dubai City, look no further than a Dubai City Tour.
The first thing to do is get a tour! Our Dubai City Tour is the best way to experience this incredible city. Find out why our tours are so popular here:
Dubai is the most popular city in the United Arab Emirates, and it's known for its beautiful beaches and desert landscape—but it's also home to some of the world's most jaw-dropping architecture. And it's not just buildings that make Dubai so incredible: The city's culture is also incredibly vibrant and diverse, with a wide range of foods, events, and activities to check out.
So if you're planning on visiting this incredible city soon, consider booking a tour through Desert Safari Tours . We'll take you on an exciting journey through Dubai's many sights and sounds!
Dubai City Tours are an excellent way to see this incredible city and get an understanding of its history, culture and people. They are also ideal for anyone visiting Dubai and who wants to see the sights, but doesn't have time or the energy to explore on their own.
The tours can be planned in advance or at short notice, depending on your needs. They are offered by many companies which offer different types of tours including:
Bus Tours – These tours take you around the city's sights as well as some of its lesser-known areas like Souk Madinat Jumeirah and Discovery Gardens. The buses are comfortable and air-conditioned so there's no need for you to worry about getting sweaty during your adventure!
Jeep Tours – Jeep tours allow you to see parts of Dubai that may not be accessible by public transport such as Dubai Creek where ships dock from around the world; Deira City Centre (with its many historical buildings); Jebel Ali Free Zone (where many visitors arrive); and Burj Khalifa – The tallest building in the world at 828 metres high though it is shorter than New York's Empire State Building.
Desert Safari & Dune Bashing: If you're looking to experience the best desert safari in the world, look no further than A Dune Bashing, Desert Safari, which is a must-do trip. With this excursion, you can enjoy a day of adventure filled with sand dunes and camel rides.

The best part about this excursion is that it's all about experiencing the desert itself—not just seeing the sights! You'll get to ride on camels through the desert and participate in an activity that will make you feel like you're in the middle of nowhere: bashing through sand dunes on ATVs! You'll get to take photos with these amazing animals before heading back to your hotel for a relaxing evening.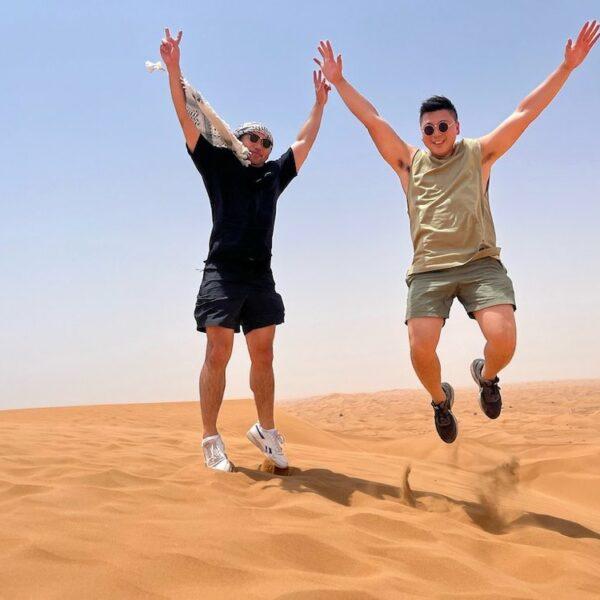 Desert Safari Dubai
Dubai is renowned for its stunning architecture, luxurious hotels, and vibrant city life. However, amidst the glitz and glamour, the city also offers an extraordinary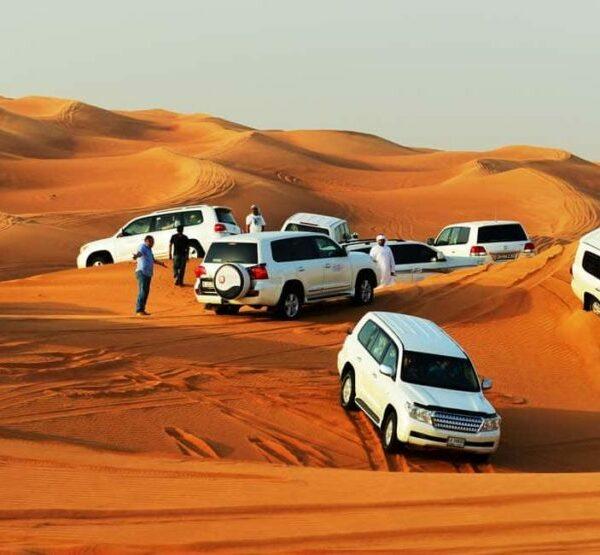 Desert Safari Dubai
As a premier destination for thrill-seekers and leisure travelers alike, Dubai offers a truly mesmerizing unparalleled experience. From adrenaline-pumping activities to appealing evenings under the