You'll Want To Visit These 10 Places In Dubai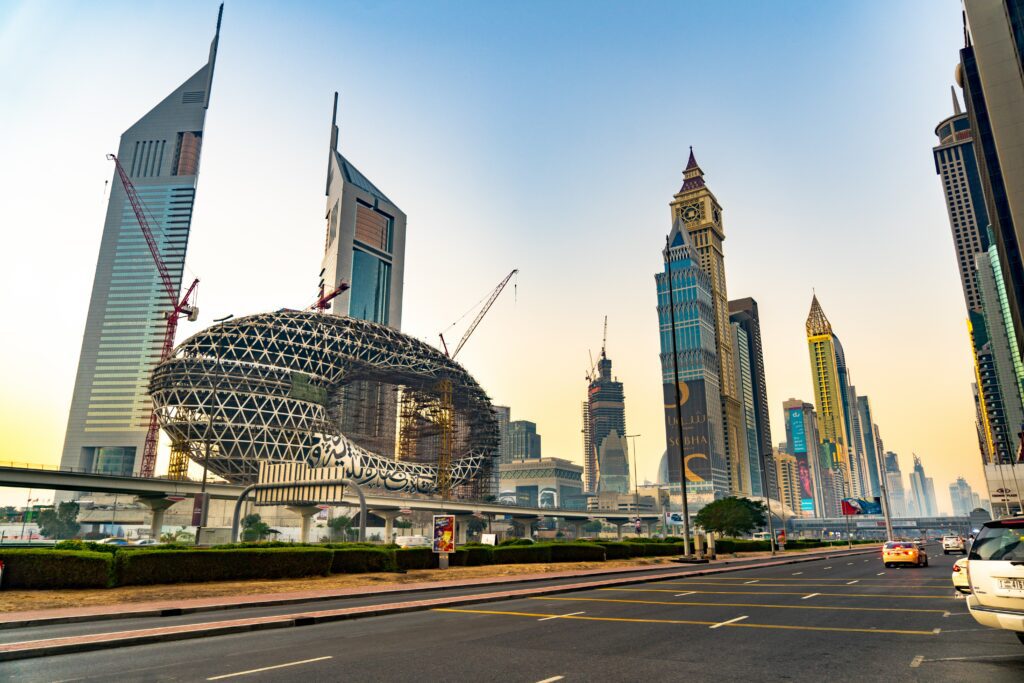 Dubai is a city that is constantly evolving. What was once a small trading town is now a global metropolis with something for everyone. Whether you're looking for luxury or adventure, Dubai has it all. And with new attractions popping up all the time, there's always something new to explore. In this blog post, we'll take a look at 10 of the best places to visit in Dubai City Tour.
From iconic landmarks to hidden gems, these are the spots that you don't want to miss on your next trip to this bustling city.
Dubai Creek
Dubai Creek is a saltwater creek located in Dubai, United Arab Emirates. The creek divides the city into two main sections, Deira and Bur Dubai. It was once a vital transport route for ancient pearl traders travelling between the Persian Gulf and the Indian Ocean. Today, it is still an important part of life in Dubai with both locals and tourists alike flocking to its shores to watch the colourful abra boats ferry people across the water or to take a ride on one themselves.
The best time to visit Dubai Creek is during the day when you can see all the activity taking place on and around it. If you're lucky enough to catch a glimpse of a traditional dhow sailing down the creek, it's an experience you won't soon forget!
Jumeirah Beach
Jumeirah Beach is one of the most popular beaches in Dubai and is a great place to relax and enjoy the incredible views. The water is clean and clear, and the sand is soft and white. There are plenty of beach umbrellas and sun loungers for visitors to use, and there are also several restaurants and cafes nearby for grabbing a bite.
The Palm Islands
The Palm Islands are a group of three artificial islands, the Palm Jumeirah, the Palm Jebel Ali and the Palm Deira, on the coast of Dubai, United Arab Emirates. They were created by land reclamation from the Persian Gulf and construction began in 2001.
The islands are an important tourist destination and home to various residential, commercial and leisure facilities. The Palm Jumeirah is the smallest and oldest of the three islands and was built first. It is home to several luxury hotels, including the Atlantis hotel, as well as residential apartments and villas. The Palm Jebel Ali is still under construction but when completed will be even larger than the Palm Jumeirah. The Palm Deira is the largest of the three islands and is still in the planning stages.
The islands have had a number of environmental issues including beach erosion, water quality problems and concerns about the impact on marine life. However, work is continuing to improve these conditions and make the islands a sustainable development.
Burj Khalifa
If you want to see the tallest building in the world, then you need to head to Dubai and check out Burj Khalifa. This towering structure stands at an impressive 2,722 feet tall, making it the tallest man-made structure in the world. You can take a ride up to the top of the building in one of its high-speed elevators for some stunning views of Dubai, or simply admire its exterior from the ground.
Dubai Museum
The Dubai Museum is one of the most popular tourist destinations in the city. It is located in Al Fahidi Fort, which was built in 1787 and is the oldest existing building in Dubai. The museum was opened in 1971 with the aim of preserving the heritage of Dubai and educating visitors about its history and culture. The museum houses a collection of artifacts that date back to the pre-Islamic era, as well as exhibits on the traditional lifestyle of Emirati people. Visitors can also learn about the history of trade and pearl diving in Dubai, as well as see a replica of a traditional Arabic souk.
Sheikh Zayed Grand Mosque
There's no shortage of Things to do in Dubai, but one of the most popular tourist attractions is the Sheikh Zayed Grand Mosque. This mosque is one of the largest in the world and can accommodate over 40,000 worshippers. The outside of the mosque is covered in white marble, while the inside is decorated with intricate Islamic patterns and features several large chandeliers. Visit the mosque on a Friday to see it at its busiest.
Jumeirah Mosque
The Jumeirah Mosque is one of the most beautiful mosques in Dubai and is open to non-Muslims. Visitors can take a guided tour of the mosque, which includes an explanation of Islamic culture and architecture, as well as a chance to ask questions about the religion. The tours are available from Saturday to Thursday and must be booked in advance.
Gold Souk
If you're looking for a place to find some of the best jewelry in Dubai, then you'll want to check out the Gold Souk. This market is full of jewelry shops that sell everything from gold and silver to diamonds and other precious stones. You can find just about anything you're looking for at the Gold Souk, so it's definitely worth a visit if you're interested in shopping for jewelry while you're in Dubai.
The Dubai Fountain
The Dubai Fountain is one of the most popular tourist attractions in Dubai. It is located in the Burj Khalifa Lake and is the world's largest dancing fountain. The fountain has a length of 275 meters and a width of 30 meters. It has a total of 5,664 lights and 50 colored projectors that create a spectacular show set to music. The performance lasts for about five minutes and is free to watch.
Ski Dubai
Ski Dubai is one of the most popular tourist attractions in Dubai. It is a large indoor ski resort that offers a variety of ski slopes for all levels, from beginner to expert. There are also several restaurants and cafes in Ski Dubai, as well as a kids' play area.
Conclusion
There's no doubt that Dubai is a place like no other. From its luxurious hotels and resorts to its incredible shopping and dining, there's something for everyone in this city. And with so many amazing places to visit, it's hard to narrow it down to just 10. But if you're looking for the best of the best, these 10 places are definitely worth checking out. So whether you're looking for an unforgettable experience or simply want to enjoy all that Dubai has to offer, be sure to add these places to your list.